How To Get A Barber Shop Insurance Quote During 'The New Normal'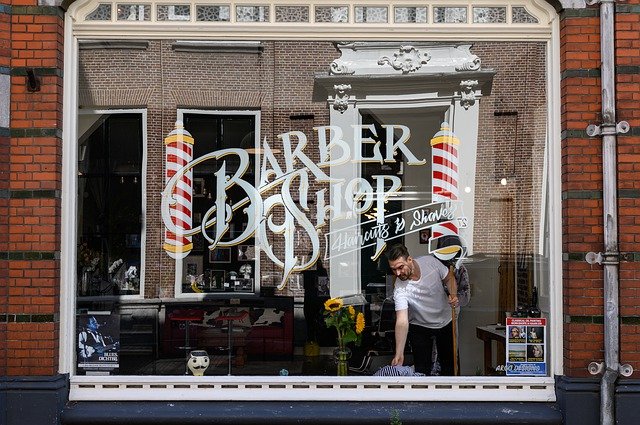 Barber shops are having a difficult time in the ongoing Covid-19 pandemic, often being forced to shut as lockdowns come in and out of effect. That makes ensuring you have the best possible barber shop insurance coverage more important than ever – you don't want to take any risks when it comes to ensuring your barbershop can operate smoothly and reliably.
Before we dive in, Covid-19 is not an insured event, so you cannot claim losses as a result of the pandemic.
But let's look at the type of insurance that can help you. Fortunately, it's easy to find the perfect barber shop insurance quotes for you, when you use Crowthorne Insurance.

What Kind Of Shop Insurance Do You Need?
Every business is going to need a unique level of cover. Here's what should be a part of your insurance package.

Public Liability Insurance
It's essential to ensure that members of the public are protected when on your premises. Public liability insurance covers claims made for accident or injury caused while in your barber shop. When lockdowns end, barber shops experience a great increase in customer demand, so it's best to ensure you're properly covered in order to keep your customers and your business safe.

Buildings Insurance
Shop building insurance can be a great investment to help protect your premises against the costs involved with repairs after damage is done. Shop property insurance is only really something you need to think about if you own your premises, though.

Business Disruption Insurance
Business disruption insurance will help cover your lack of cash flow if your business has to temporarily stop trading. This can be particularly invaluable during the "new normal" where every single business day you can open outside lockdown counts.

Contents And Products Insurance
Contents insurance will help cover the contents of your shop in the event your premises are damaged. Similarly, products insurance can help cover you if anyone is injured or suffers as a result of using a product you have sold. As many barbershops are now diversifying income streams by selling hair products and accessories, it's important you protect yourself against the possibility of a claim.

Getting The Perfect Barbershop Insurance Cover
If you're wondering "how much is shop insurance?", the answer might surprise you. As every shop insurance package you get through the experts at Crowthorne Insurance is tailored to your needs, you know you're only ever paying for the cover that you actually need. That's why it makes so much sense to arrange a quote using Crowthorne Insurance – because you know it's a bespoke package, just for you.
Contact us to get a free barbershop insurance quote today.

Image source: Pixabay