Protect Your Unoccupied Second Home During Lockdown
Many second homes across the country are going unoccupied for long periods of time due to the coronavirus pandemic. Restrictions against non-essential travel, local lockdowns, and bans on gatherings all mean that moving between two homes is impractical or, in some cases, completely against the rules. Seven in 10 burglaries happen when nobody's home, which is why it's so important to protect your home from break-ins and other crimes even during these uncertain times.
Upgrade Your Security
The first thing you should do, if the rules allow, is take some time to upgrade your second home's security and locks. Not only will this keep your second home more secure during lockdowns, but it'll also make claiming on your insurance easier if it comes to that – just remember to update your insurance company when you make changes to your home security.
These changes can include upgrading external locks to five-lever mortice locks, generally considered the most secure type of lock on the market, and installing CCTV security cameras. If neighbouring houses are occupied, you could knock on a few doors and ask the neighbours to keep an eye on things during lockdown, and – whatever you do – get rid of that spare key from under the plant pot.
Check Your Cover
The most important thing you can do to protect your second home during the pandemic is to check that your insurance policy will cover break-ins or damage to the property while it's unoccupied. Insurers often differentiate between a second home and a holiday home based on how long the property is left unoccupied; it's expected that second homes are used much more frequently than holiday homes.
If you previously visited your second home frequently and now you don't, this could invalidate your cover, meaning you won't be eligible to claim for a break-in. It's worth checking the terms and conditions of your policy to make sure you don't get caught out, and adjusting your policy if necessary.
Get In Touch
If you have a second home that's going unoccupied during lockdown, it's best to get in touch with your insurer to make sure you're covered if the worst happens. At Crowthorne, we offer insurance for both second homes and holiday homes, and we're happy to discuss how our transparent, affordable insurance policies work, and exactly what they'll cover. For a no-strings chat about cover for your second home that will keep you safe throughout the pandemic, just get in touch today!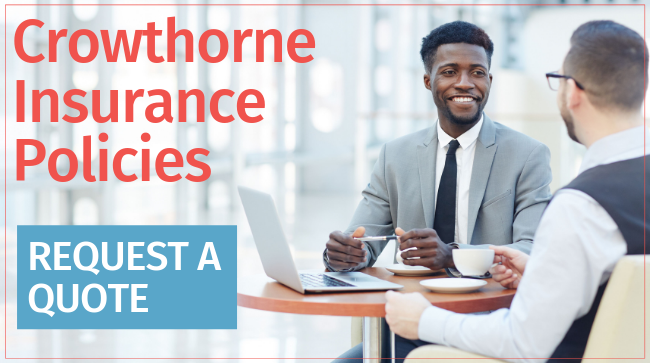 Image: Unsplash